Owner- Seller Financing Services in Houston
Everyone dreams of owning a home. The feeling it inspires in us is probably unmatched and difficult to describe in words. Your home is a haven that shields you from the roughs and tumbles of the outside world. It is also your proclamation of owning your share of the planet. But owning your home is not a simple task. People work hard all their lives yet fail to save enough to buy a home. The skyrocketing real estate prices have put the desire to have a house of your own beyond the pale. You have resigned yourselves to the fate of living in rented homes for the rest of your lives.
Earlier, one way of realizing your dream of having a roof of your own above your head was a bank loan. You made 10%-30% of the down payment, the bank financed the rest of the required amount, and you paid monthly installments to your bank. Then came the Lehman Brothers collapse of 2008, and the world of finance went under a tectonic shift. The economic depression triggered by the global financial crisis has made banks wary of giving loans to customers who have bad credit scores.
Owner Financing, also known as Owner Seller financing, helps you achieve your dream of owning a house by eliminating third-party – banks, financial institutions, etc. and the typical loan requirements to finance your purchase. As the phrase Owner Financing suggests, the owner of the house, who also happens to be the seller, sells you his or her house against a down payment of an agreed-upon amount.  You pay the rest of the amount in installments. So, in simple terms, in Owner Financing, you do not make a full down payment on the price of the house. Instead, you are required to pay only a certain amount — agreed between you and the seller – and you pay the rest of the amount over a long term in installments.  The seller charges you an interest.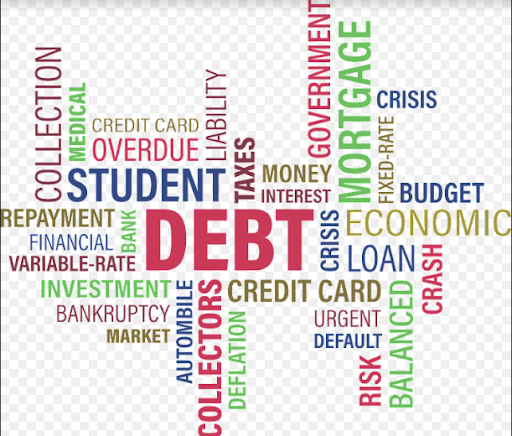 Benefits of Owner-Seller Financing:
(1)  Owner-Seller Financing eliminates the need for a traditional mortgage. The homeowner, who is the seller, finances your purchase.  
(2)  Banks do not give loans if you have bad credit scores. Owner financing does not look only at your credit score alone. Your payment history is considered good enough evidence of your ability to pay the outstanding amount. 
(3)  Owner financing eliminates the tedious cumbersome lending, appraisal, and inspection process. This method simplifies the entire process of home buying. 
(4)  You save on appraisal costs and bank fees. So, Owner seller financing is cheaper compared to bank loans. 
(5)  You get flexibility in paying the down payment. The business deal is between the seller and the buyer. Government-required minimum is not applicable in such dealings. 
(6)  Last but least, the immense advantage of Owner Financing is that it opens a door for those who cannot take bank loans for different reasons. Those who had no hope of owning a home in the past now have the option of Owner Financing to buy a home.    
Cons:
(1)   The biggest disadvantage in Seller Financing is the requirement of seller approval. The seller may be all for Seller Financing and has no problem in being a lender. But he or she may not wish to be your lender. You have no control over the inherent arbitrariness in the owner's choice. 
(2)   Balloon payment: In some cases, Owner financing arrangements come attached with a balloon payment. A balloon payment means you are required to pay a large amount of money after, say, for example, five or ten years. If you fail to secure financing by the due date for the balloon payment, you will end up losing all your money and the house. 
So, is the owner-financing arrangement worth it?
The pros of the owner financing for the buyer far outweigh the cons. There is no free lunch in the world. Everything comes with strings attached. But if you pay close attention to the benefits of an owner financing transaction, you find numerous advantages. This arrangement of financing your dream home not only eliminates formalities of bank procedures but rates your creditworthiness on your past payments. Your bad credit scores do not preclude you from owning a home. Another point worth remembering is that there are federal restrictions on balloon payments.   
How to find owner-financed homes:
There was a time when word of mouth or classified ads were the only ways to find out about owner-financed homes. The Internet age has put an end to the hassles of finding credible owner-financed homes. With a click today, you can learn everything you want about owner financed homes in Houston and other parts of the country.  
(1) Real-estate website: Real estate websites let you search by keywords. 'Owner seller financing in Houston' search will direct you to the relevant pages of the real estate websites where you can gather all the information you need on owner financing arrangements.  
(2) You can also search for real estate agents in your area. The 'Real estate agents for owner financing homes in Houston near me' search will give you a good lead.  
(3) You can also search for FSBO listings in your area. FSBO stands for Find for Sale by Owner. You can directly reach out to the owner and ask for the availability of owner financing if any property interests you. 
(4) Another way of finding owner-financed homes is by searching rental listings. Reach out to the landlord if you see an advertisement for home rent and ask if they are interested in selling with financing.  
You can always reach out to 'Houston Owner Financing' to know more about owner financed homes on sale. The company specializes in providing owner financed houses. Our services – loan, credit bureau reporting, and pre-approval, turn your dream of owning a home without any fuss. 
Loan servicing handles the administrative aspects of your loan process. From collecting monthly payments to keeping a record of your payments and much more, the loan service of a company creates a seamless experience for you. 
Credit Bureau Reporting is a record of your financial history and other personal information like your credit score, legal age, name, social security number, credit card number, debit card number, etc., are contained in it. 
Pre-approval entails an analysis of your financial condition, credit history, etc. 
We provide all these services saving your precious time and letting you concentrate on buying your home! 
Conclusion
Owner-Financed homes in Houston are a good way to turn your dream of owning a home into a reality. The advantages of owner-financing homes outweigh the disadvantages. Your past poor credit scores are not a hindrance in getting you an owner-financed home in Houston.